Hiya friends! Today we are going to see what makes Magic Meadows so magical to live in. No, seriously, it's pretty darn awesome! Don't believe me? Read on…
I know you are interested in understanding what exactly this Selenium IDE is going to empower you with so that you will be able to easily automate the application under test.
So here it is, a first look at Selenium IDE: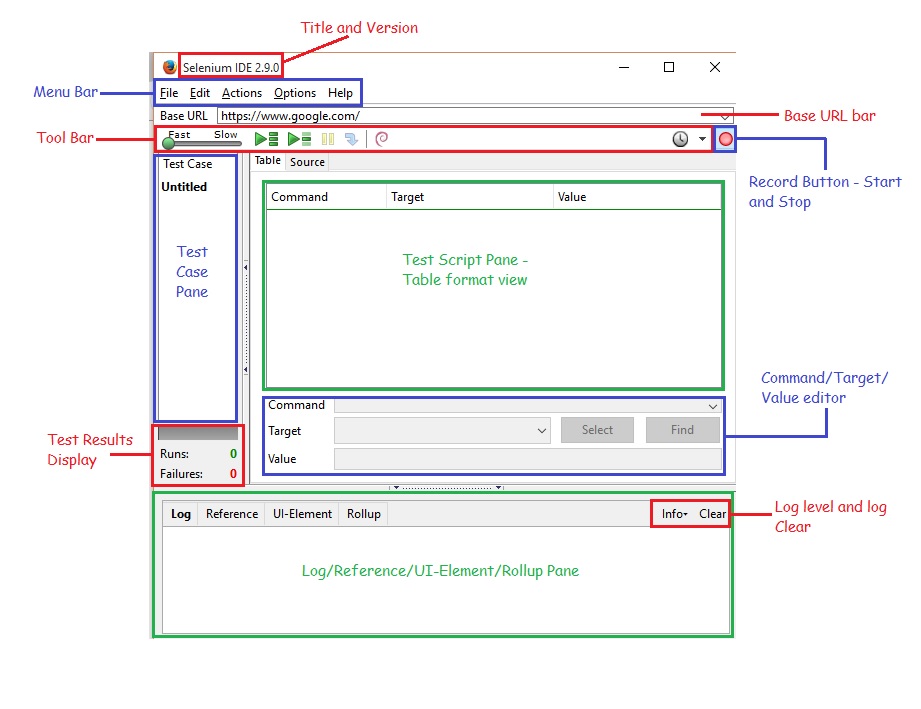 That should give you a basic idea of everything there is. Short, sweet and all the more, simple!
We will anyway take a deeper look at these features but I am saving that for a little later. Keep watching this space to make sure you don't miss any upcoming posts!
Have a great day!